In 1991 Charles Martell conceived the idea of establishing a collection of perry pears. Farms across the three counties of Gloucestershire, Herefordshire and Worcestershire were scoured for the old varieties. 59 had been rediscovered and planted around the Three Counties Agricultural Society showground at Malvern by 1998.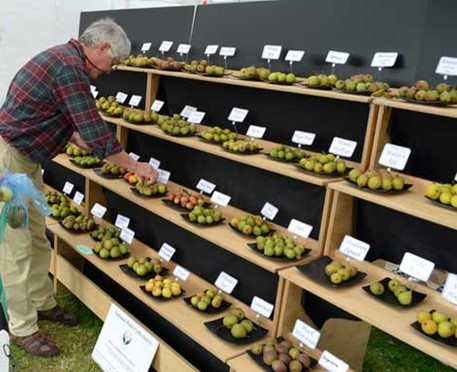 In 1999 a new collection was started by Jim Chapman in Hartpury to replicate and extend the Malvern collection. In 2003 he gave 25 acres to Hartpury Heritage Trust to establish a new orchard. This was to become the National Perry Pear Collection, surrounding the Orchard Centre at Hartpury.
By 2015 the perry pear collection had increased to 105 distinct varieties. To improve bio-security, it was decided, as far as possible, to replicate the collection on each site, and in 2016 the Malvern collection was increased to 75 varieties. By way of comparison the National Fruit Collection at Brogdale includes only 25 perry pear varieties.