The oak-framed Orchard Centre has a visitor information point, with map and leaflets. The Centre itself is not open to the public except for special events, although the orchards can be walked around and enjoyed at any time.
The Centre is the perfect venue for talks and practical training events. Regular courses on all aspects of cider and perry production are run by the Cider Academy.  Other courses by arrangement.
It is a venue for outdoor events and activities, including dawn chorus walks, activity weekends, perry pear displays, moth nights, and the traditional fun of "Wassails" – see events page
Cider, perry and fruit juice is made on site by the Trust, with profit of sales supporting the Centre. Details about ordering are on Cider, Perry & Apple Juice Sales. Others also use the facilities to make their own products.
Two rooms at the Orchard Centre can also be hired – see Orchard Centre Hire
Use the contact details above for any other enquiries.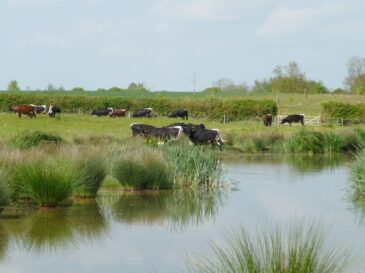 Visit the Hartpury Orchard Centre Facebook page for the latest news and updates.