The orchards are planted as a traditionally grazed standard orchard (a priority habitat), and are developing their own value as a nature reserve, particularly when used to illustrate the recovery that has taken place since the land was taken out of intensive arable production in 2002. It is a great habitat for all sorts of wildlife, with the wetland area adding a further dimension, where there are large ponds, reedbeds and marshland which are home to many ducks, including nesting swans and geese. Herons and egrets are also seen.
In the summer, bats and swallows swoop over the water, along with dragonflies and damselflies.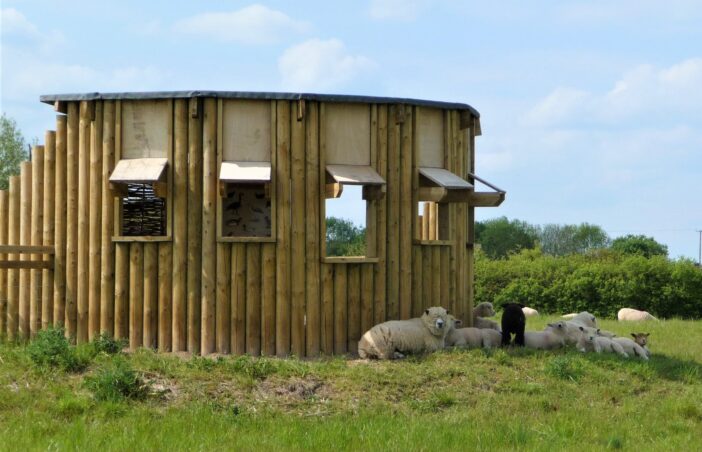 There is a viewing hide which overlooks the ponds, with seating and viewing windows – a favourite spot for the Ryeland sheep!
Wild service trees grow in the hedges beside the Blackwell's End lane, along with gnarled old oak, wild pears and crab apples.
The age of the hedges and the wide verges show that the lane is an ancient trackway.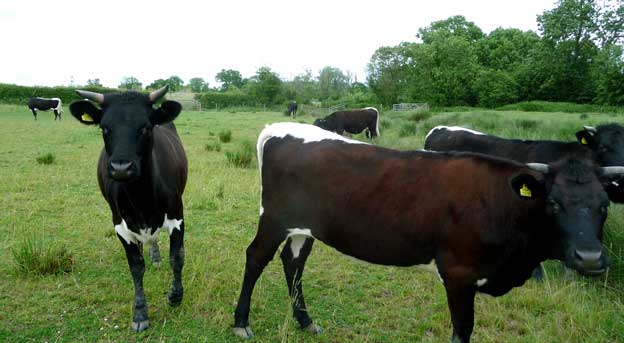 The orchard land is bounded on the eastern side by Collier's Brook, which adds yet another wildlife habitat.
Gloucester cattle enjoy it too!
Visit the Hartpury Orchard Centre Facebook page for the latest news and updates.