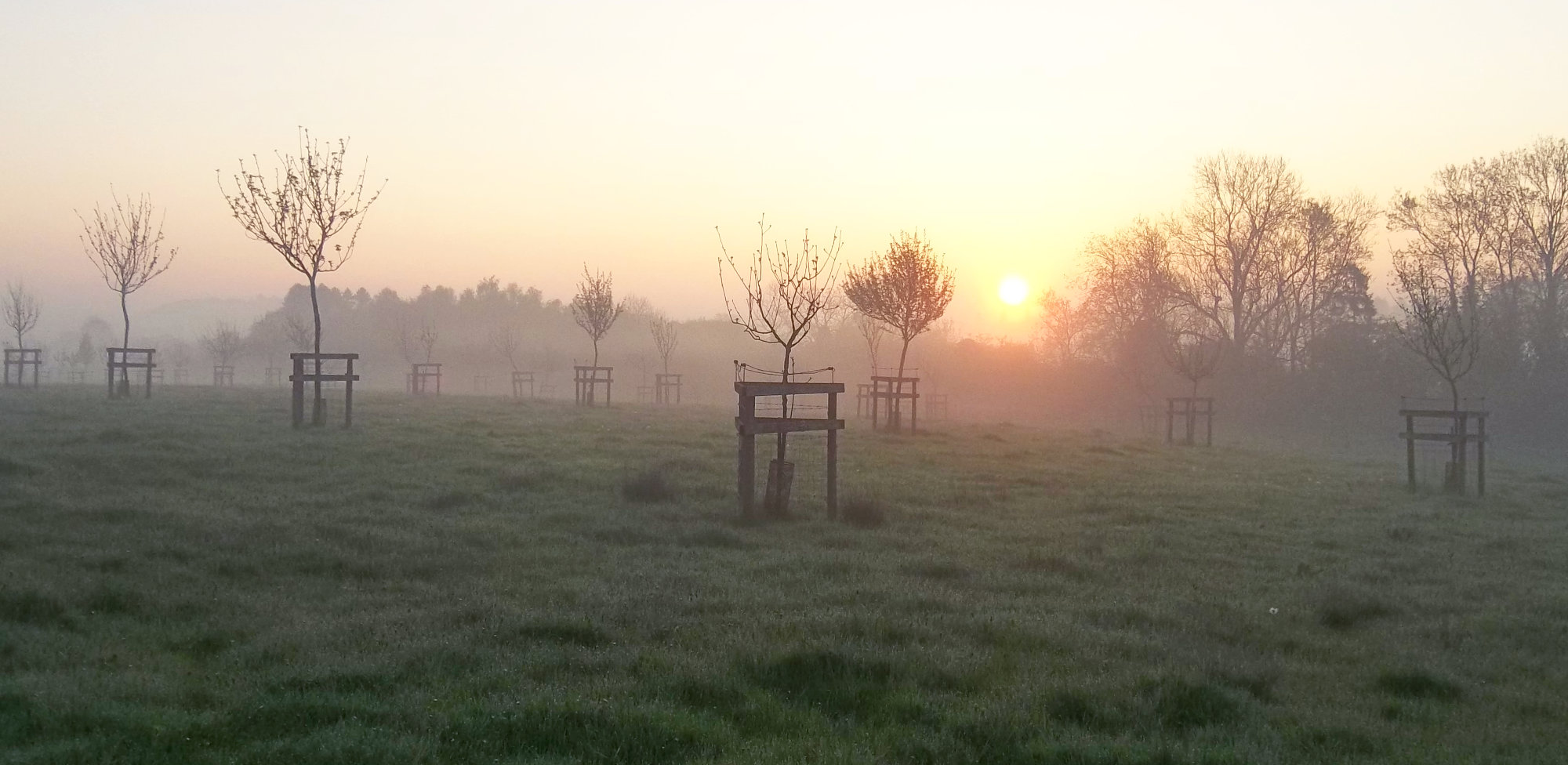 Hartpury Orchards in Blackwell's End lane hold the National Collection of Perry Pears and also a collection of Gloucestershire apples, plums and cherries, all planted by Hartpury Heritage Trust since 2006.
There are 30 acres of orchards and wetlands for the public to enjoy, and paths are mown through the orchard.
The orchards are open daily, with access via a kissing gate from the road. Parking for the orchard is on hardstanding outside the main gate.
The orchards are grazed through the summer months by Ryeland sheep and Gloucester cattle.
Dogs on leads are welcome, provided the wildlife and animals are not disturbed.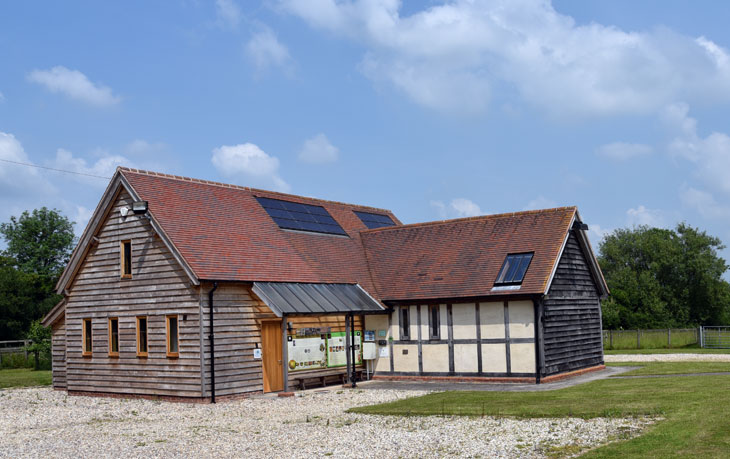 The oak-framed Orchard Centre, built in 2008, has a visitor information point, with map and leaflets. The Centre itself is not open to the public except for special events, although the orchards themselves can be walked around and enjoyed at any time.
It is a venue for outdoor events and activities, including dawn chorus walks, activity weekends, perry pear displays, moth nights, and the traditional fun of "Wassails" –  see events page
Cider, perry and fruit juice is made on site by the Trust, with profit of sales supporting the Centre. Details about ordering are on Cider, Perry & Apple Juice Sales. Others also use the facilities to make their own products.
Two rooms at the Orchard Centre can also be hired – see Orchard Centre Hire
Use the contact details above for any other enquiries.
The orchard is a great habitat for all sorts of wildlife – hares, foxes, skylarks, buzzards, and many other birds such as finches, warblers, buntings and pipits along the old lane-side hedge. Owl boxes are placed around the orchard. Red kite are seen occasionally. The habitat also suits other species – mice, voles and a huge variety of insects and moths.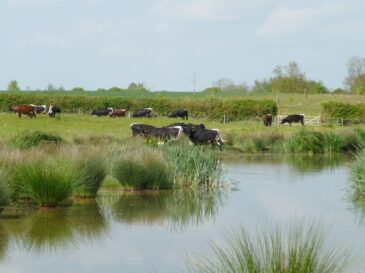 The wetland area also lends another dimension to the wildlife around.
Visit the Hartpury Orchard Centre Facebook page for the latest news and updates.