Synonyms: Barn, Long Stalk, Longstalk, Longstuck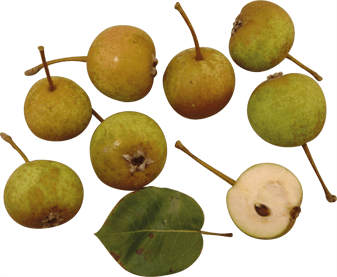 Known from Newent. It was particularly favoured because its upright branches were out of the way of browsing cattle. The fruit has long stalks.
Origin: Newent
Status: Not endangered
For further information on this and other pears, please see "Pears of Gloucestershire and Perry Pears of the Three Counties" by Charles Martell.