Synonyms: Longstalk, Longstuck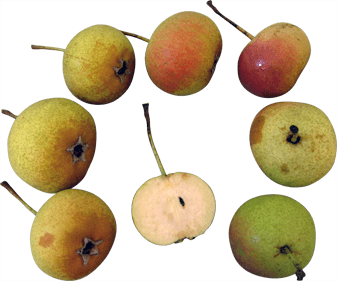 A very old variety, once widely planted in the vicinity of Newent particularly in Gorsley. May be confused with Turners Barn, but its fruit falls earlier.
Origin: Gorsley
Status: Not endangered
For further information on this and other pears, please see "Pears of Gloucestershire and Perry Pears of the Three Counties" by Charles Martell.