Synonyms: Black Huffcap, Brown Huffcap, Huffcap, Mad Cap, Mad Pear, Red Huffcap, Uffcap, Uffcup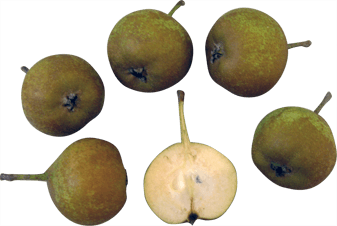 Believed to have originated early in the 19th century at Pendock. Famous for quality highly alcoholic perry. The branches are wavy and horizontal.
For further information on this and other pears, please see "Pears of Gloucestershire and Perry Pears of the Three Counties" by Charles Martell.