Synonyms: Barn, Barn Pear, Brown Thorn, Brown Thorn Pear, Hedgehog, Hedgehog Pear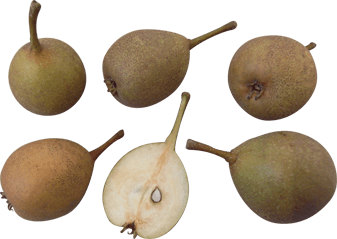 Probably originated just south of Gloucester. Its fallen fruits may look like baby hedgehogs nestling in the grass hence its synonym. Edible.
Origin: Gloucester
Status: Not endangered
For further information on this and other pears, please see "Pears of Gloucestershire and Perry Pears of the Three Counties" by Charles Martell.