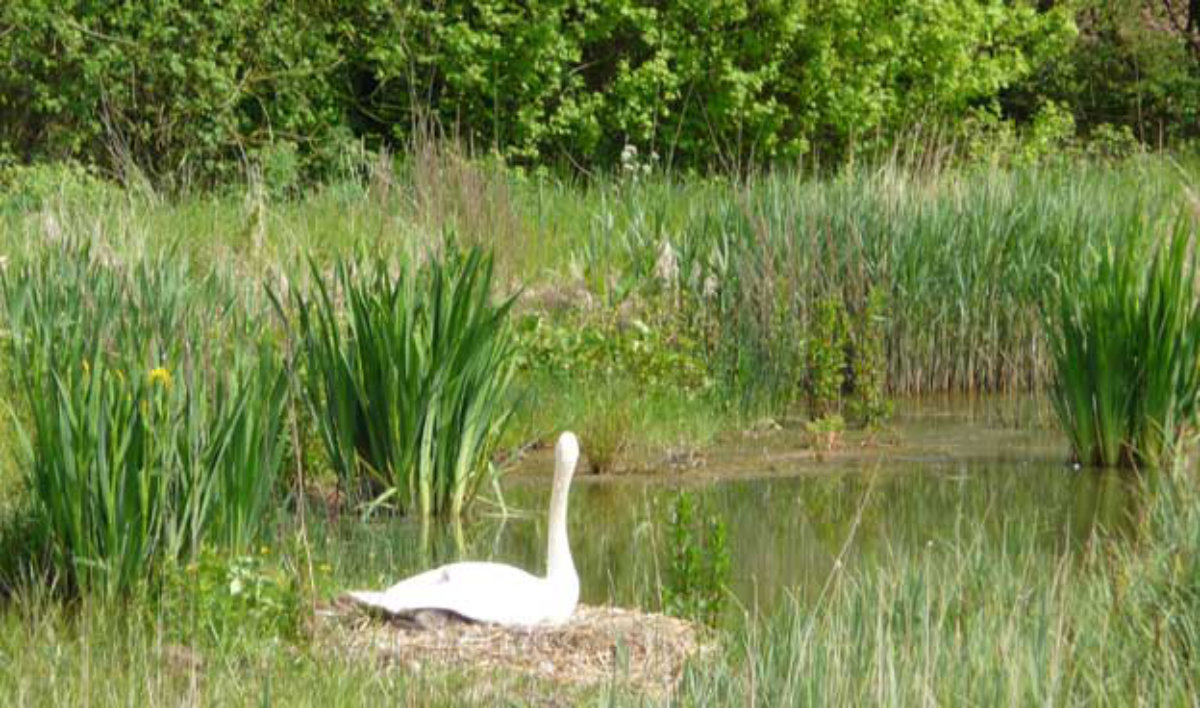 Within the orchard there are large ponds, reedbeds and marshland which are home to many ducks, including nesting swans and geese. Herons and egrets are also seen. In the summer, bats and swallows swoop over the water, along with dragonflies and damselflies.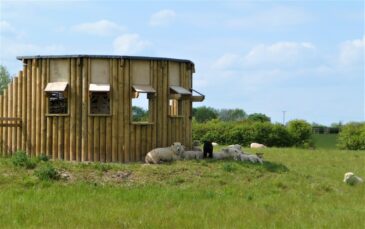 There is a large bird watchers viewing hide with benches which overlooks the ponds – a favourite spot for the Ryeland sheep!
Wild service trees grow in the hedge beside the Blackwell's End lane, with gnarled old oaks, wild pears and crab apples. The age of the hedges and the wide verges show that the lane is an ancient trackway.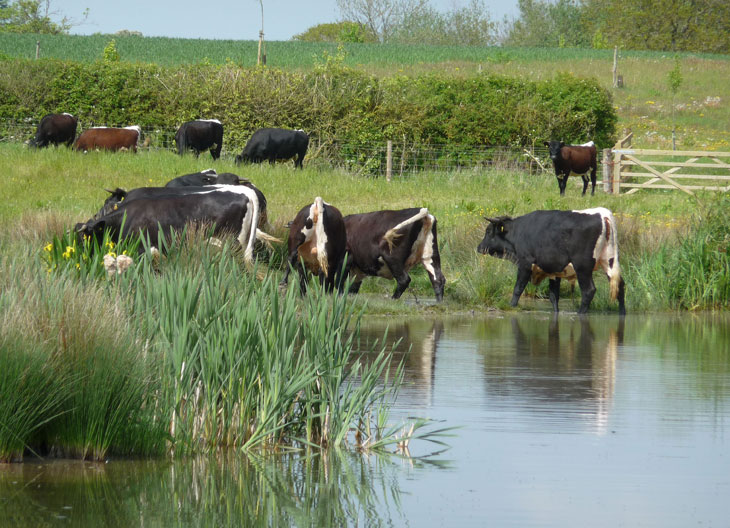 The orchard land is bounded on the east side by Colliers Brook, which adds yet another wildlife habitat.
Gloucester cattle enjoy the wetland ponds too!